Optimize employee commitment
and team performance through appetences and complementarity
"Through fulfillment, an organization's entire potential is released".
map & match is the only tool that reveals employees' talents in "pleasure of doing" in order to match them to the challenges of a position or a team.
map & match helps you to:

Engage, support and develop

Accelerate change management

Recruit and integrate effectively
The best team is not always the team with the best people
In addition to their technical skills and interpersonal talents, each team member brings energy to their team that is linked to the pleasure they find in their position.
map & match, based on a scientific model, combines the "pleasure of doing" with complementarity to optimize the team's performance in perspective with its challenges.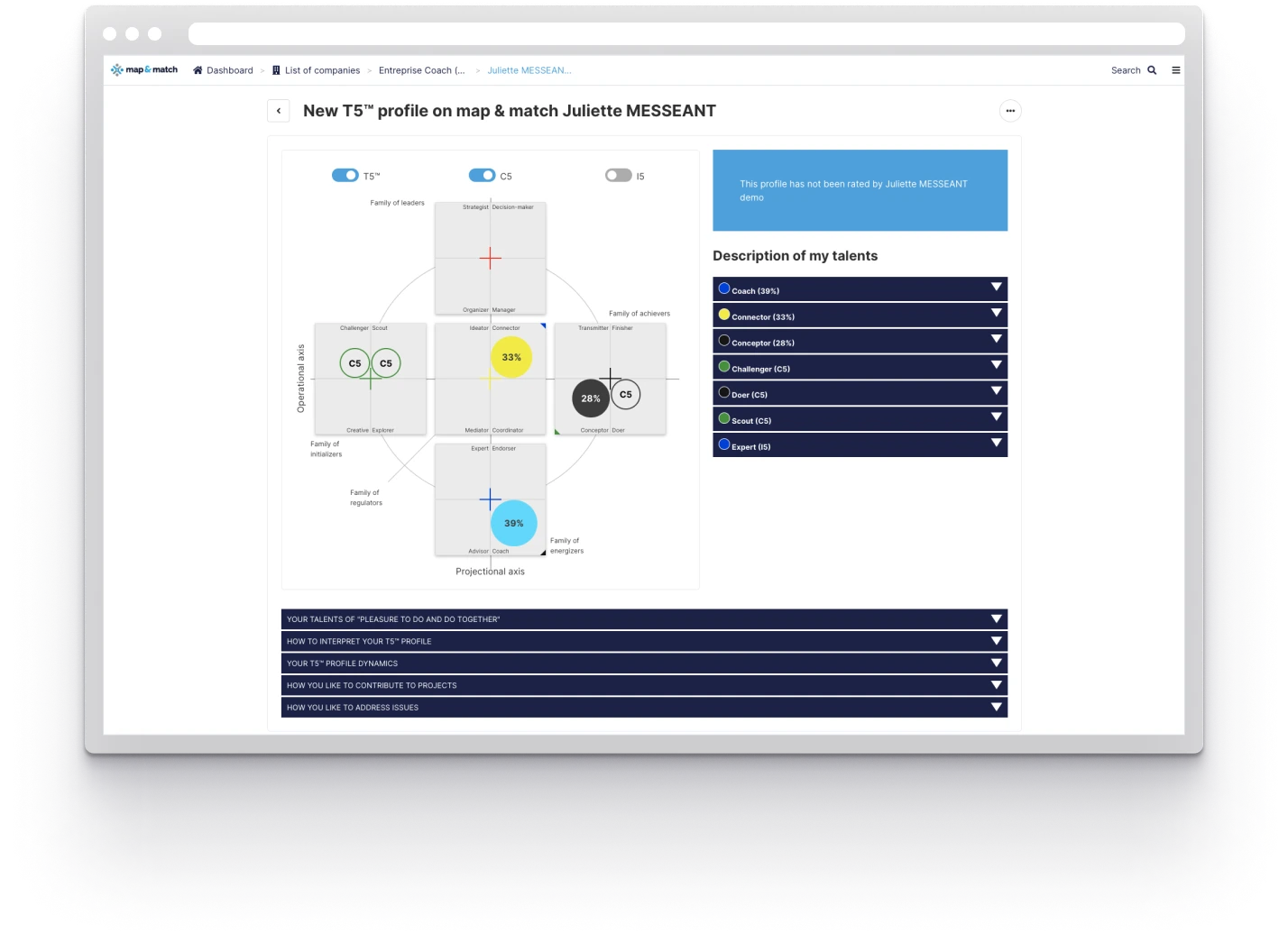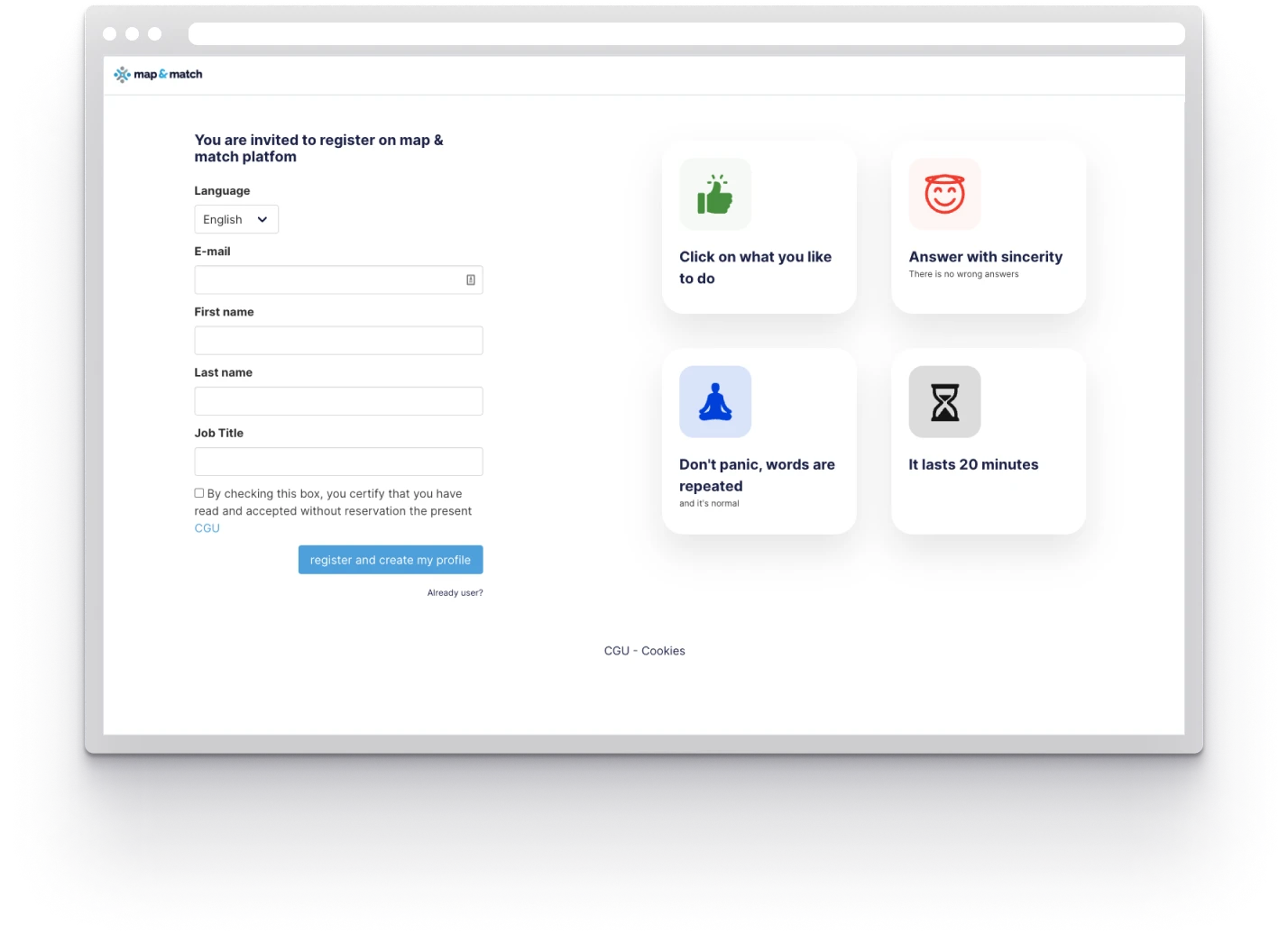 map & match is a SaaS platform that aligns employees' talents with the company's strategic challenges
We have developed an algorithm and a 20-minute online survey to map an employee's talents.
Our platform allows you to analyze this profile in relation to the expectations of a position or to consolidate it in a group and to make a diagnosis of its strengths or gaps to address in order to reach the challenges
map & match allows you to support all levels of the organization

Individual
T5™ Profile reveals the talents of each employee to develop engagement, train or recruit.

Collective
Explore the dynamics of a team to develop its managerial style and optimize the operational processes necessary to meet the challenges

organization
Unlock the potential of an organization to accelerate change management and business performance
Partners and coaches boost your business with map & match
Aimed at coaches, managers and HR players, map & match Academy trains, certifies and supports you in transmitting and installing this new approach to individual and collective performance.
Become a map & match expert
Rapid assimilation and use of the model and the tool for immediate implementation into your service offering or ongoing projects.
Increased capacity to handle a larger scope, produce objective, relevant and rapid analyses and recommendations.
A long-term and growing implementation with your customers (internal or external).
Join an ecosystem of map & match partners to share, offer and contribute to new potential projects.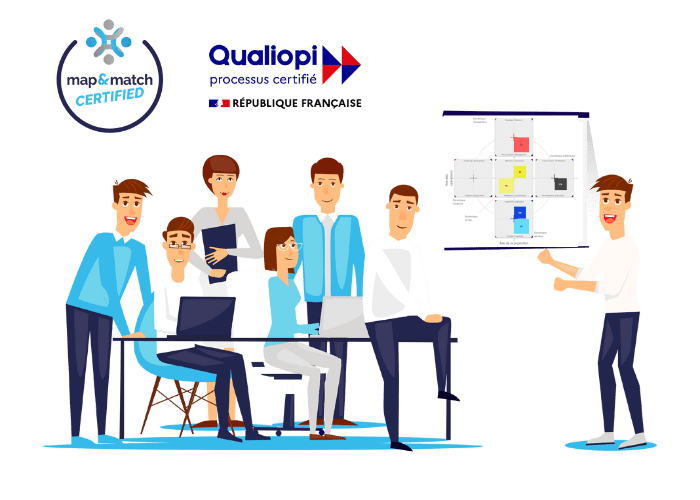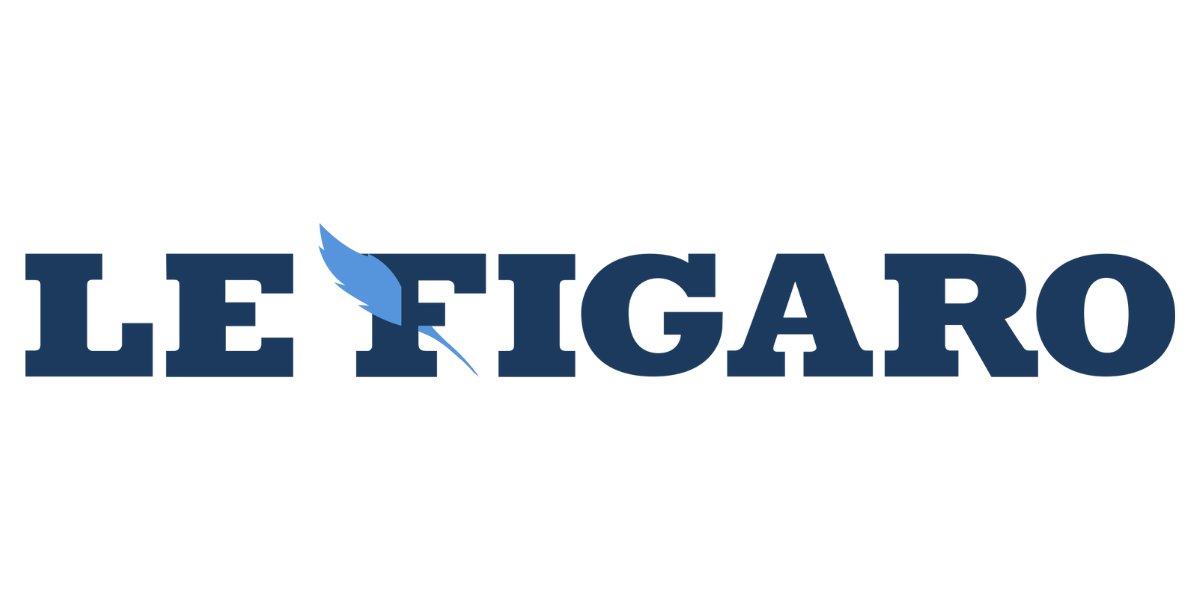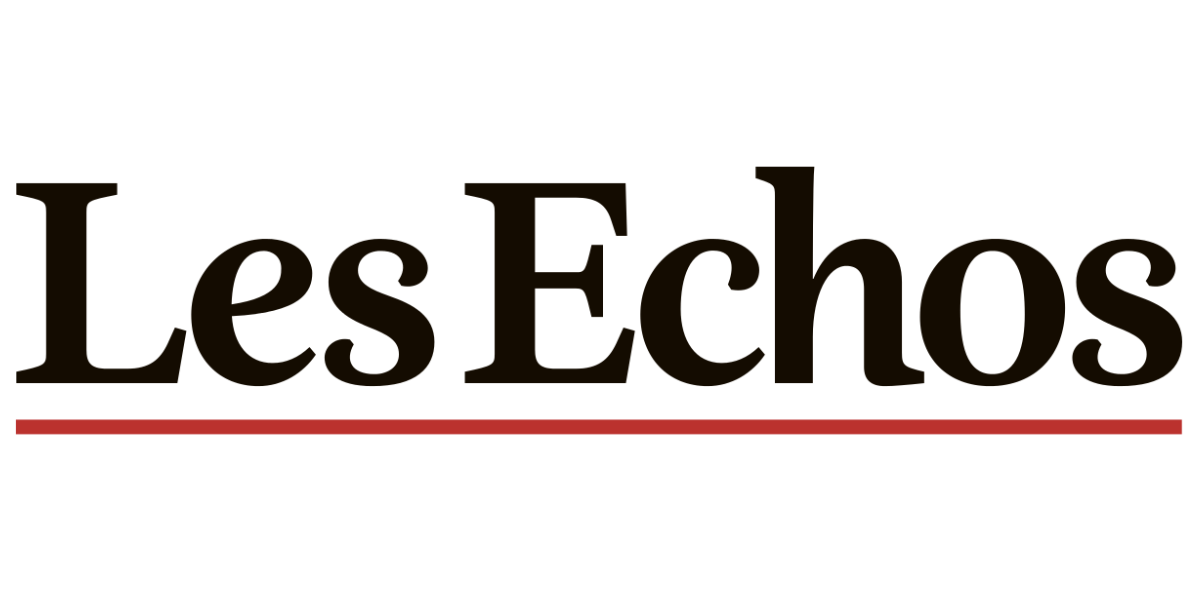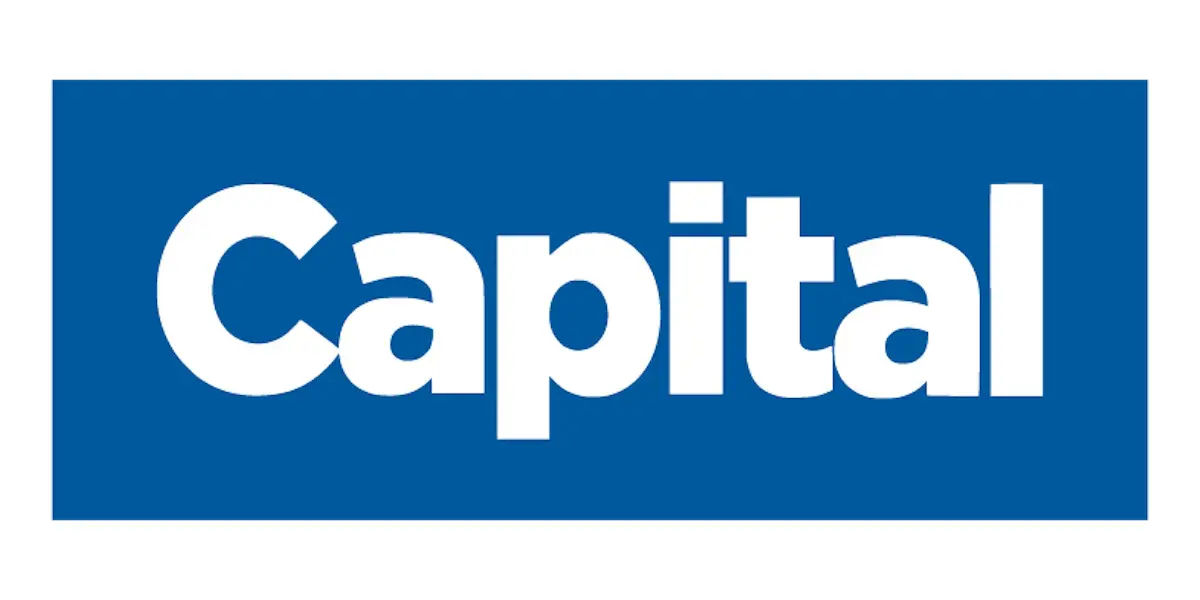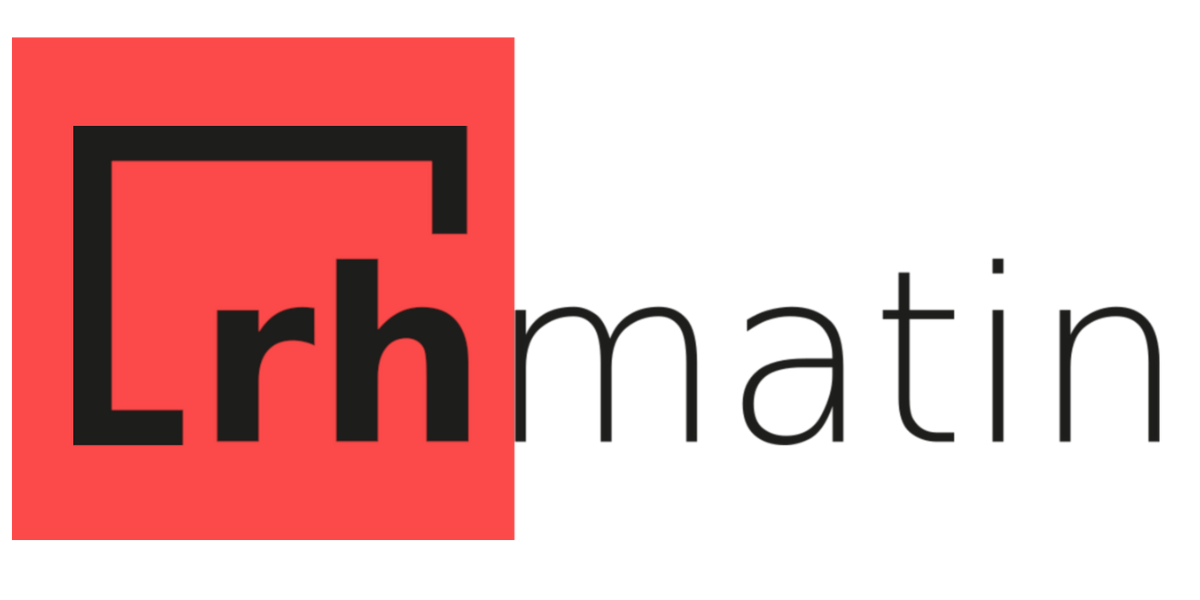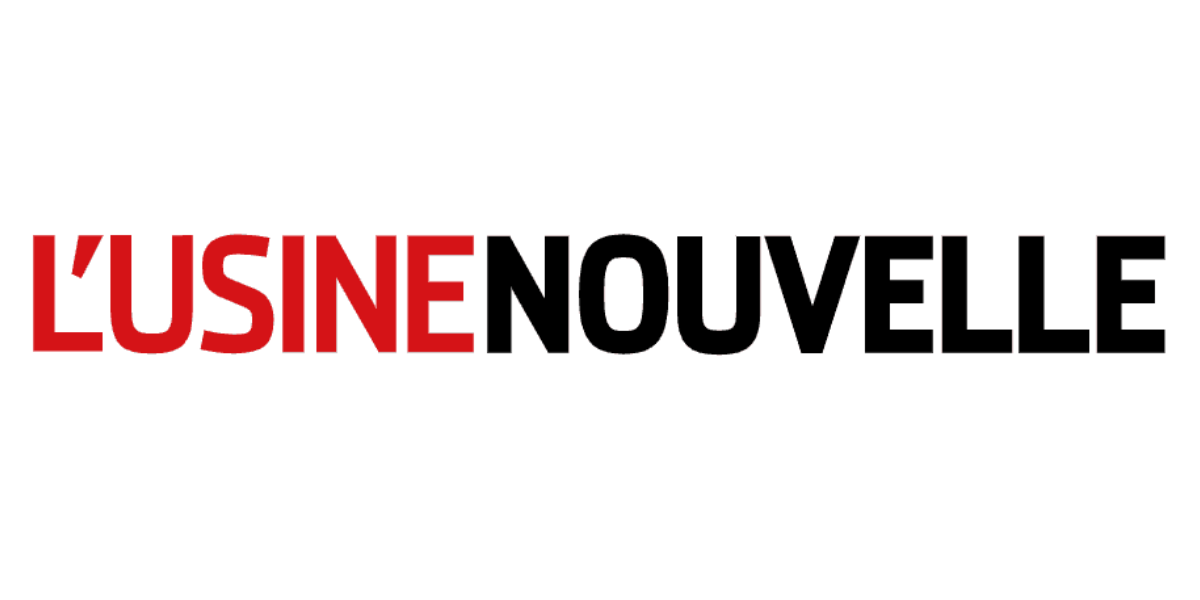 You want to know more?
We are at your entire disposal to answer your questions.